I'm moving to Italy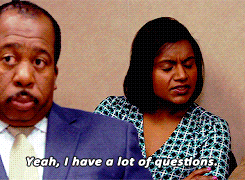 I know many of you have been waiting for an update to figure out…
what is going on with me? // why am I doing this? // what's my story?

… and honestly there have been beautiful glimpses of hope and inspiration that have happened as a result of this decision…
For those of you who don't know, I've always seen myself overseas, traveling overseas, not necessarily living in one place. For many years, I thought I'd be moving to China. It's still not out of my peripheral. In some ways, China will always be home for me.
"Are you sure it's China?"

my friend asked me…
"If it's not China, it's Italy."

my response…

I didn't even have to bat and eye… I used to see myself in cobble-stoned streets, with unique architecture, and juxtaposition of tradition and culture. I guess I could say, when thinking of Italy, it always felt like home… in my dreams! This is crazy! I still can't believe that 2 weeks from today I'll be on a plane, with my pup! I can't believe that we're at this point, but I'm excited. I'm excited for what's ahead. I think it's gonna be an amazing adventure, filled with new experiences, new people, new places, new things.
I've been teaching the last 7 years at a high school. It's been a wonderful experience. My students are an extension of my heart living outside of myself. It's been a transitional season for me to prepare to be away from that environment and that community of people. But at the same time, I told my students, if I don't believe, or live out the same principles that I'm instilling in them, if I don't live my life to the fullest, and take risks and jump through hurdles that are presented in front of me… if I don't do that, how could I be a viable source of encouragement for them? So this is myself, putting my life on the line. Not starting over for the sake of forgetting what the last 32 years have given me. I think these 32 years have prepared me for this. And if it means I'm exploring for the next few years, to see what the next 32 years are gonna look like, than so be it.
I'm blessed to have been surrounded by some amazing people. And to have developed relationships with some new and some old friends that have transformed my life. My family is here. This is still gonna be home. I'm not omitting what has come before me. At the same time I am taking the plunge to be able to say… Why not?! Let's go! Live Life! Let's be the fullest version of ourselves. Anywhere we go… Truthfully, it doesn't matter where we go. Italy just so happens to be the place that's on my heart. So I'm going… If it means that in 6 months I end up in Uzbekistan, than so be it! It wouldn't be the first time that I've experienced ONE decision leading to a series of other decisions. That's just what life is…
So… I'm looking forward to it.
To be continued.